The NBA announced their plans to begin the '20-'21 season in early November.
Much like the NHL, the NBA successfully completed their previous season inside of an almost always unbreakable bubble.
---
In that time, not much had been heard of the forefront for the NHL making any plans on the next season. Rumors have been swirling for many weeks.
---
Gary Bettman was reported as wanting a New Years Day start to the season, but with the timing of those reports coming at the end of November, it was hard to see how that would happen. That was until yesterday.
From an NHL team exec this monrning, FWIW: "NHL is season is starting Jan 13th. Confirmed last night. We are going to be playing 56 games."

— Greg Wyshynski (@wyshynski) December 8, 2020
---
ESPN NHL writer Greg Wyshynski is about as reliable of a source as they come. With that, 1/13/21 means a lot to me. Hockey is reportedly back and with it, your Dallas Stars.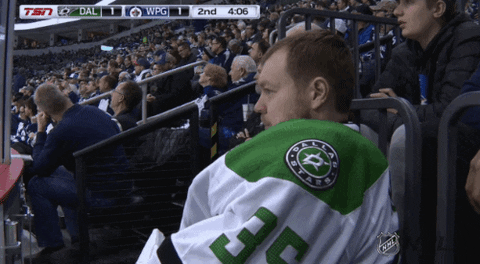 As for what's next, I can't really say. At this time there has not been a formal or official announcement from Bettman as he walks up the step stool to the podium. All we know now is that tentatively, Jamie Benn, Anton Khudobin, Miro Heiskanen, and the rest of the Stars will be slowly but surely making their way back to Dallas. What once marked the Winter Classic for Dallas will now be a turning point for the beginning of the '20-'21 NHL campaign as it is being reported that the NHL is looking to have teams in training camps by January 3rd.
If you are worried about a quick turnaround let me assure you, it won't be an issue. Most of these teams have been itching to get back on the ice in any way they can. Joe Thornton of the Toronto Maple Leafs, that will never be easy to type, has been spending his offseason playing for HC Davos of the National League in Switzerland. Stars own Ty Dellandrea has been spending his offseason loan with JYP Jyväskylä of the top Finish league, Liiga.
---
Although the league is currently shut down due to Covid, hockey players are built differently.
Ty Dellandrea: 2 goals and an assist in 6 games (16:02 TOI/G)

Julius Honka: 3 goals and 4 assists in 8 games (20:07 TOI/G) https://t.co/612ZIfqQOV

— Saad Yousuf (@SaadYousuf126) December 1, 2020
---
While the effects of the bubble lasting into almost into October will be felt throughout the Stars locker room, they will still be skating nearly the exact same team that saw them two wins from the Stanley Cup (minus Ben Bishop and Tyler Seguin due to post-season surgeries).
---
Even though nothing is set in stone, the fact that we could have NHL hockey back within a month's time is the perfect gift to receive for the holidays.
---
Featured Image: ---