I attended my first Texas Ranger game in 1974. I was six and my Pa Pa, dad and uncle all joined me. We got to see professional baseball. It was magical.
---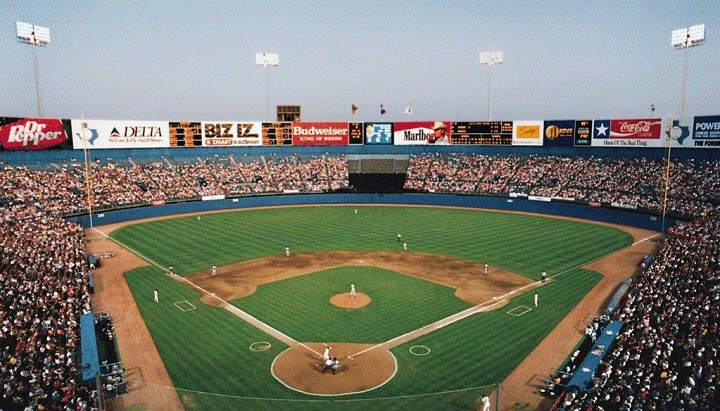 I became a regular at Arlington Stadium from then on out. When I was old enough, I spent many nights at that stadium. I can remember having a $10 bill and getting a ticket and two beers. More importantly, I had $2 in my pocket when I left. I even attended a game on a whim and witnessed Nolan Ryans 7th no hitter. But there needed to be a change. Then entered "The Temple."
I was at the last game ever at Arlington Stadium and first at Globe Life Park. My memories continued at the Temple. All three of my kids have attended games there, before they could walk. Now they are in college, high school and junior high. I cried for the first time ever at a sporting event, when I witnessed Neftali Feliz striking out Alex Rodriguez. So it's not an understatement to say that I will always cherish the red brick stadium from the last 25 years. But there needed to be a change.
Opening day is a holiday. At least it is for me. My beautiful wife and I will be attending our 17th opening day in love with each other. For me I have attended over 30 of them.
As I sip my coffee, there are tears in my eyes. I will put on my old Rangers cap. Then I will grab my wife's hand and lead her to the car. We will make the 45 minute drive west and say goodbye to an old friend.
---
RANGERS NATION PODCAST MLB Prediction Episode is up.
---
Opening Day is here. Let's do this one more time. Go Rangers!
---
Featured Photo: Baseball Pilgrimages