When it comes to prospects, there are a lot of publications and websites that rank them. MLB has it's Top 100 list out and is unveiling its Top 30 for each team this month. Baseball America and Baseball Prospectus have their list the includes league rankings along with individual team ranking.
---
Dallas Sports Nation has decided to rank the Top 20 Prospects for the Texas Rangers. Rangers Nation has come up with its own system. While taking other lists into account, Rangers Nation has its own criteria to consider.
---
---
Texas Rangers Top 20 Prospects Countdown: #10-6
10) Leody Taveras, OF
Considered the top Rangers prospect for 2017-2018, Tavares has slid down the rankings a bit. There must be some slack given to Tavares, since he has been the youngest player in each professional league he has played in. Still only 20 entering the 2019 season, he will be playing in Down East for the third consecutive year. Taveras needs to break out this season to remain a top prospect. He defensive skills are legit, but his offense has struggled. Signed out of the Dominican in 2015, he has been highly regarded ever since. This year will decide if he remains a top 10 prospect in the system.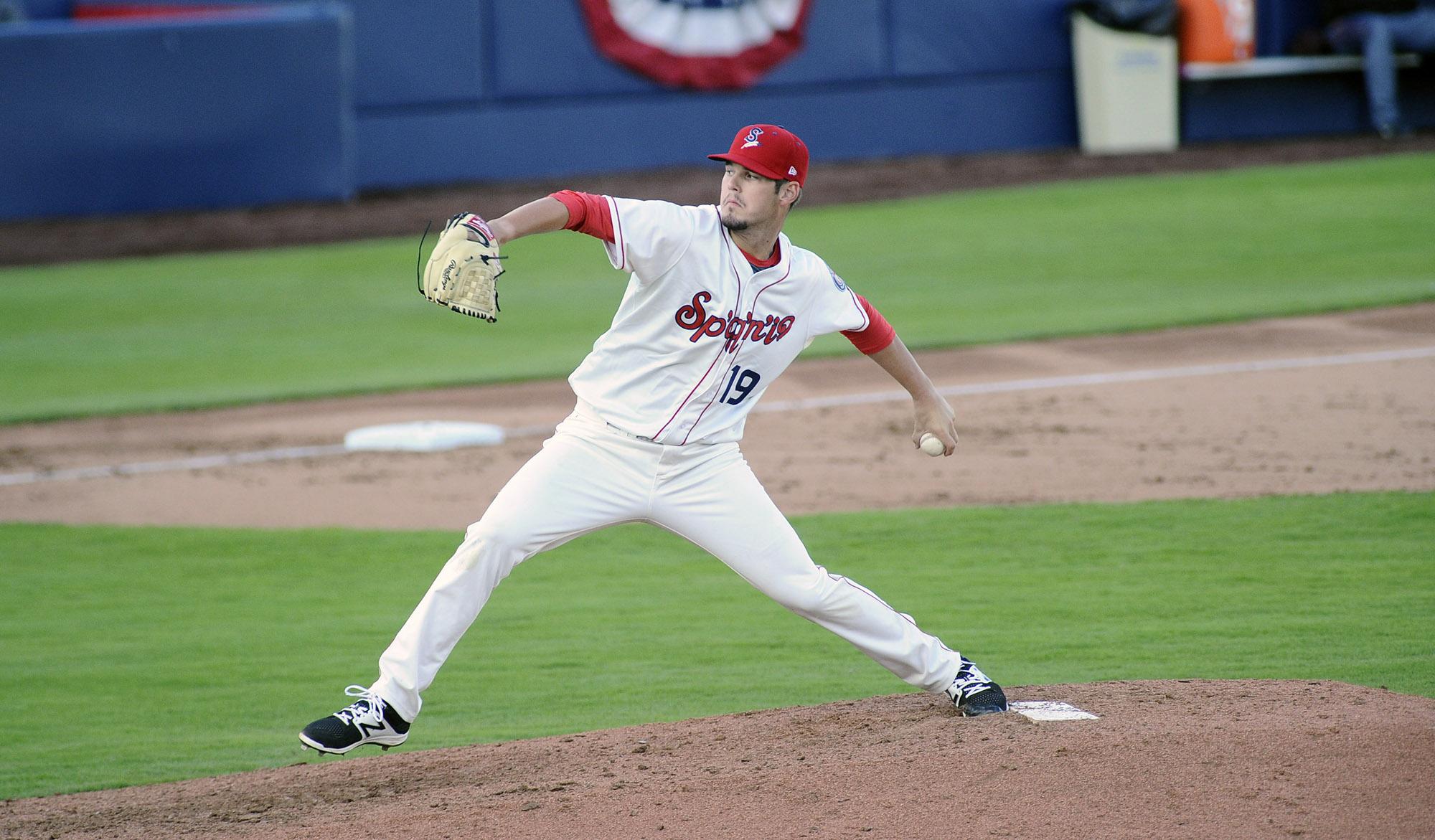 9) Cole Ragans, LHP
The first round pick in 2016 got off to a hot start as a professional. He only pitched in 7 innings in 2016 but struck out 9 batters in that span. He really started to show his stuff in 2017. He started 13 games for Spokane in 2017. He was 3-2 with a 3.61 ERA in 57 innings while striking out 87 hitters. Expectations were high going into 2018 but that was quickly squashed. He reported discomfort in his left elbow and underwent Tommy John surgery in March of 2018. He missed all of last year and should still be recovering early this year. Look for Ragans to start getting innings around the end of May to early June. Word is he is throwing off of flat ground again. Spokane might be his destination again when they open up in June.
8) Cole Winn, RHP
The Ranger first round pick in 2018, Winn didn't pitch last year while going through the Rangers new program for first year high school pitchers. Winn along with fellow high schoolers Mason Englert and Owen White, stayed in Arizona all summer developing their strength and conditioning. Winn was highly touted coming out of high school and is in this list top 10 out of reputation alone. He was gatorade player of the year for Colorado his junior year of high school. He moved to California his senior year and won the same award for that state. So his reputation is solid. You can expect Winn, White and Englert to stay in Arizona until Spokane starts their season. Winn should headline the Indians rotation the way Hans Crouse did last year.
7) Tyler Phillips, RHP
A 16th round pick out of a New Jersey high school in 2015, Phillips has emerged as top pitching prospect. For his minor league career he is 21-17 with an ERA of 3.92. Last year was Phillips breakout year. In 2018 he went 12-5 with a 2.64 ERA between Hickory and Down East. He also won Texas Rangers Minor League Pitcher Of The Year. Phillips will most likely start 2019 in the Down East rotation. If he continues the success of 2018 he could end the year in Frisco. He is only 21 and the Rangers have started being more patient with their young arms. That might keep him in Down East no matter the success he has.
6) Kyle Cody, RHP
Cody is another prospect who is rehabbing from Tommy John surgery. Depending on how he responds this year, he could end up out of the top 10 on this list by years end. Drafted in the 6th round of the 2016 draft, Cody was the star for the University of Kentucky. He pitched in Spokane that year. in 2017 he broke out. Between Hickory and Down East he was 9-6 with a 2.64 ERA. He proved he could miss bats with 136 strikeouts in 126 innings of work. He was place on the DL in April of 2018 with tightness in his elbow. He came back for rehab assignment in July. After feeling discomfort again he was diagnosed with an UCL tear and had surgery. Cody will be out until at least the end of July and possibly not at all this year. He is legit starting prospect. But surgery has set him back. Hopefully he is back on the mound by season end.
---
Next Week: The Countdown Continues 5 thru 1
---
Dallas Sports Nation is running a contest. First person to guess the Top 5 prospects in order will co host Rangers Nation Podcast with The Recliner Nerd and the guys from Texas Power Hour.  Sign up and guess below or go to @RangersNationDal and guess.
---
Featured Photo: Kim Clement/ USA Today